Although stormy weather stopped us getting in the community garden for the February permablitz at Westbury Arts Centre last month. It didn't stop us extending our "bring & share lunch" into a "brunch" where the table spread of food was amazing!
So, this month, even with warnings of Storm Ellen coming, we weren't too worried about how the garden work party would work out 🙂
As it turns out, we enjoyed a largely sunny day for our March permablitz – where we welcomed new volunteers, caught up on our gardening tasks and had another fantastic spread of culinary delights to top it all off.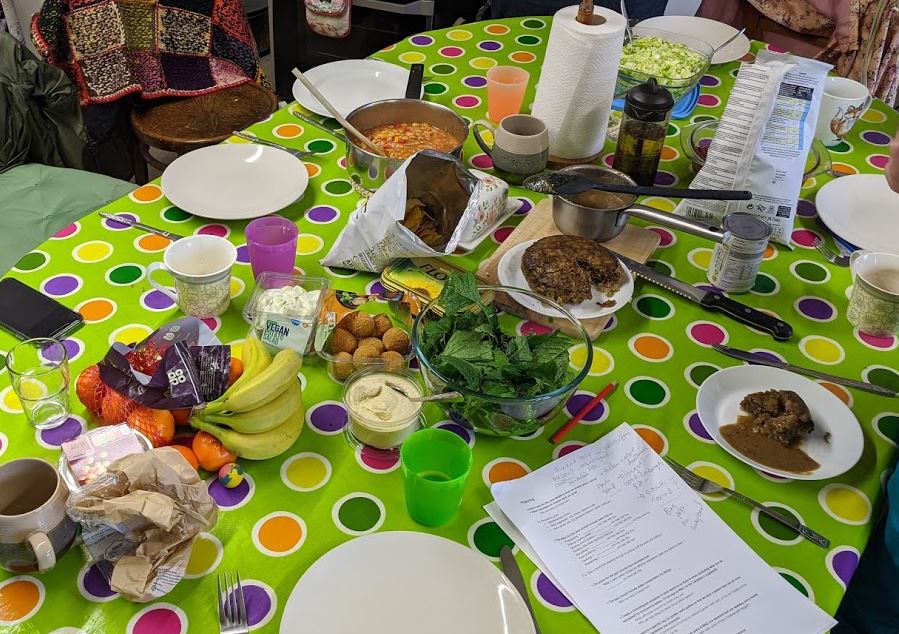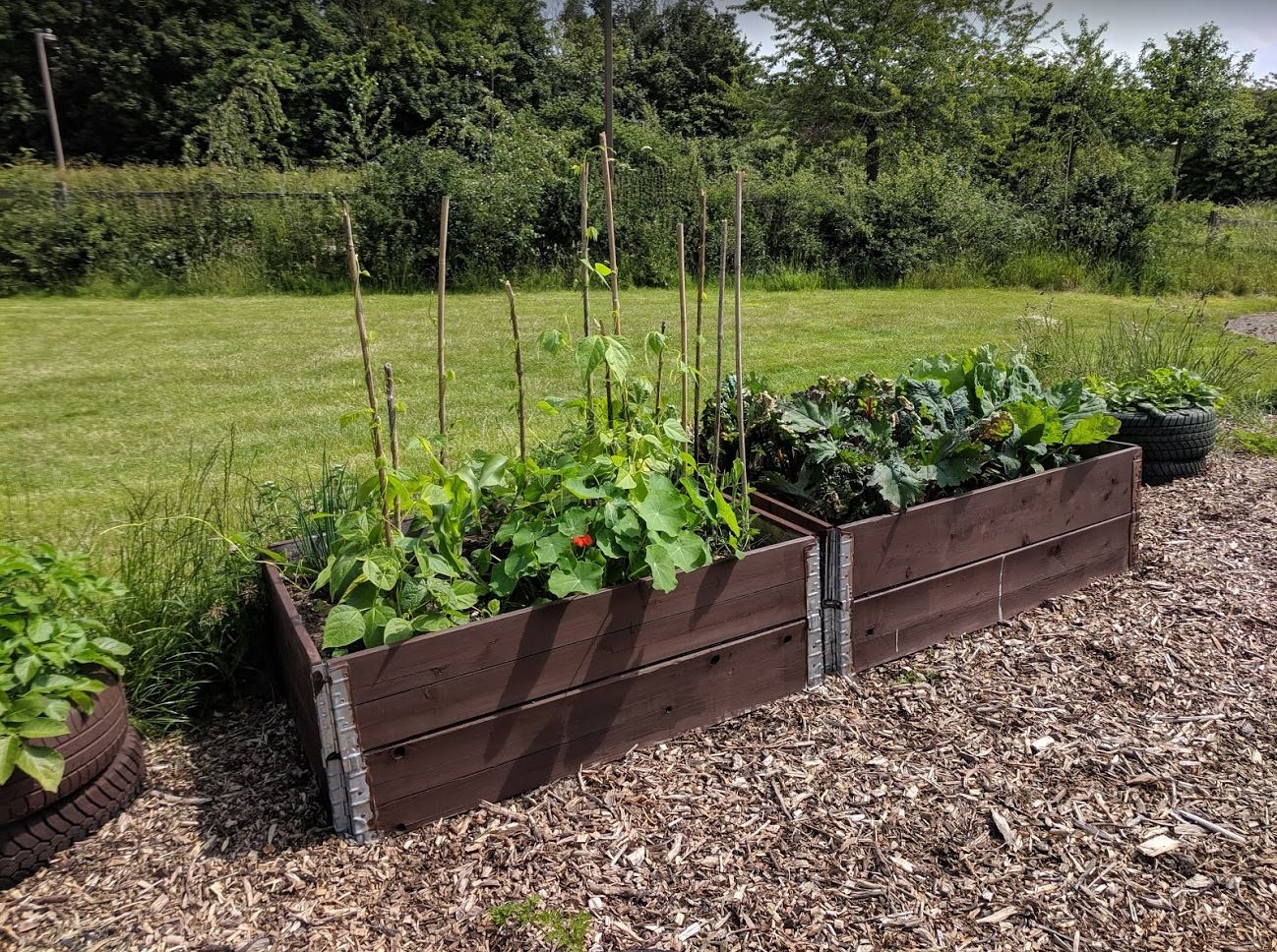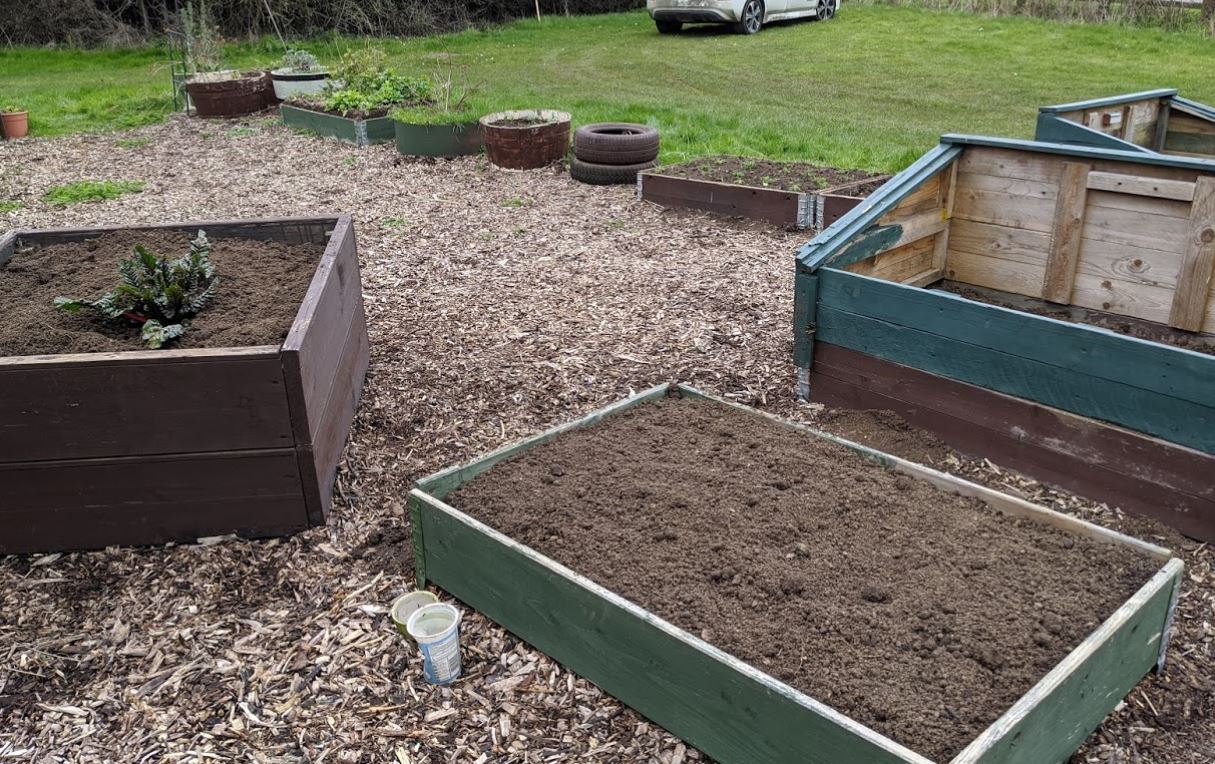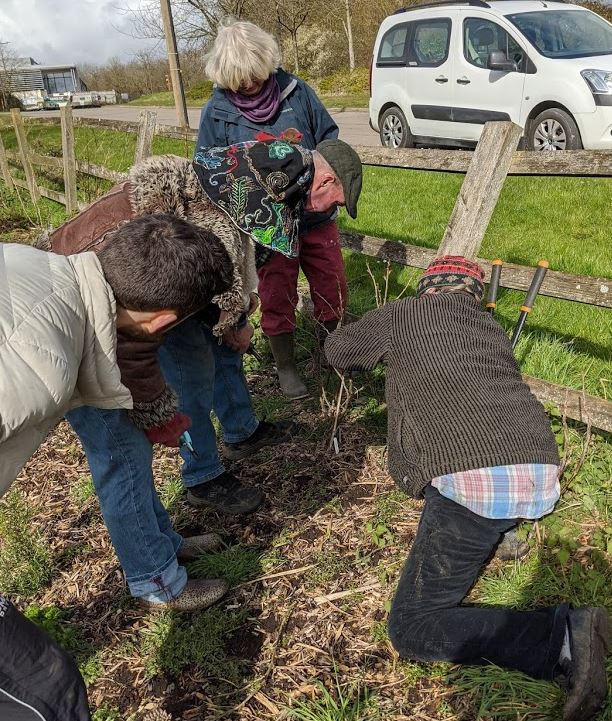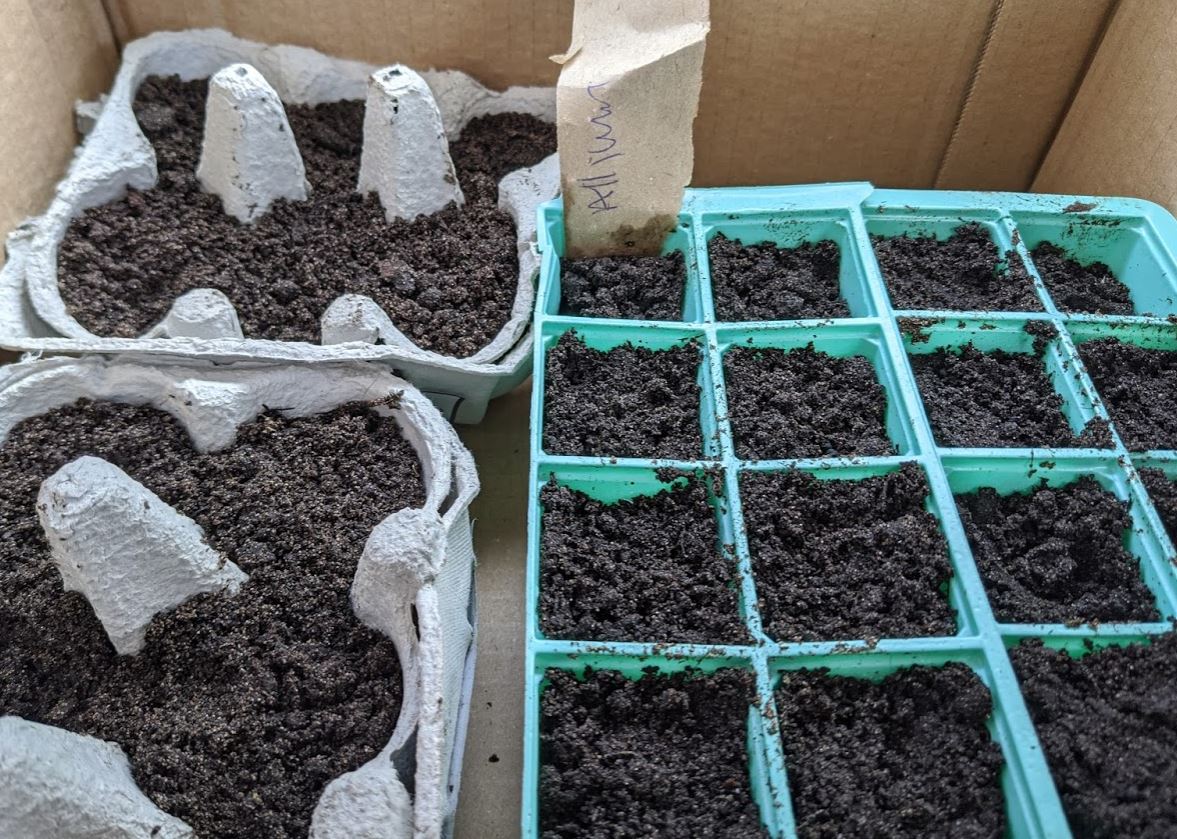 Over the course of the garden work party, we also managed to give our newcomers a tour of the garden and worked together to sort out the compost bins to balance our mix of "greens" and "browns" in the rolling bins.
All in all it was a really productive permablitz where we shared lots of knowledge, skills and active gardening work, as we got to know each other, enjoyed the fresh air and shared our food treats.
The lunch table involved lots of delicious home-made delights (as it seems to do more and more these days!). Some of them included: yellow split-pea soup, sourdough bread (with a vegan cheese middle), fruity rice, and banana-cake as well as shop-bought goodies like dips, breads and fruit as well as some delicious Thai bites that had come from the local Milton Keynes Community Fridge. In fact, all the food was so good we all got tucked in and forgot to take any pics!