The Covid-19 pandemic has seen so many things move online… even permaculture courses.
In the past it has been difficult to access permaculture courses if you live in Milton Keynes because they have required travel to other parts of the country and, with them being in-person, have often meant they are quite expensive to attend.
I've wanted to go to Wales to meet permaculture teacher, Angie Polkey, and attend one of her courses that are linked to the Centre for Alternative Technology (CAT) for some time, so having signed up to her mailing list, I was delighted when I heard that she is now offering this course online and at a heavily discounted "introductory" rate:
Introduction to Permaculture
This is a short but wide-ranging introduction to permaculture as an approach to designing sustainable ways of living and working.
Running over 6 weeks, there will be a requirement for home study of around 1-2 hours per week that you can fit in at your convenience, plus weekly group sessions online of about 30-40 minutes.
The course will give a good grounding in the core elements of a permaculture design including the ethical framework or values that underpin it, the principles from nature that it draws upon, and a design framework for applying them.
You will be encouraged to explore issues that matter to your own life and work and will be given practical examples of permaculture in action.
This course can be taken as a foundation module (along with an accompanying blended course on Soils which is in prep) for the Permaculture Design Certificate taught in Wales by Angie Polkey and co-teacher Alice Gray, accredited by the Permaculture Association of Britain.
More information
I emailed to ask for more information, especially around timings of the course and how we might be able to accommodate a group from Milton Keynes if there are a number of us that are interested in doing this course and taking it further to the full Permaculture Design Certificate accreditation.
Angie emailed back to say that she would be open to seeing how this might work for us. She explained the setup as follows:
It is a very gentle module, normally the equivalent of 10 hours
Individuals will require 1 – 2 hours of home study per week
Online group seminars will be 30 – 40mins, anticipated to take place early evening at a time to suit everyone (open to negotiation at the start of the course)
The soil course will be delivered online too
Permaculture 2 and 3, which complete the PDC, will be next year and likely to be residential
Participating as a group
No matter how many of us there are, it would be great to have our own group to work on the course together.
We can have our own online calls or face-to-face (socially distant) meetings to check-in and help each other over the duration of it, or generally work together however suits our group.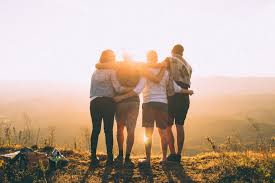 Flexibility for a bespoke course for our group
If we have a minimum of 10 people from Planting Up/ Milton Keynes, we have the opportunity to have a bespoke course run for our group where we can fix dates to suit us.
Angie has said this would be good as we'll all have similar reference points, and has offered to do it at her exclusive introductory price of £26 pp (which doesn't cover her costs, but that she is willing to run as a loss leader) in order to get things started.
Please email info@plantingup.co.uk to confirm if you will be joining me on this course and if you're interested in having our own work group or even a bespoke course option if we have more than 10 people interested.
I will then keep track of our numbers to see what we can arrange between us and with Angie.
Look forward to hearing from you.
Kirsty