The "Planting Up" community garden project was formed by a few passionate people from Westbury Arts Centre and Transition Town Milton Keynes (MK) in summer 2017.
The aim is to establish a community garden at Westbury Arts Centre that uses permaculture principles to improve the Arts Centre's outdoor space so that it better serves the local community and the natural environment.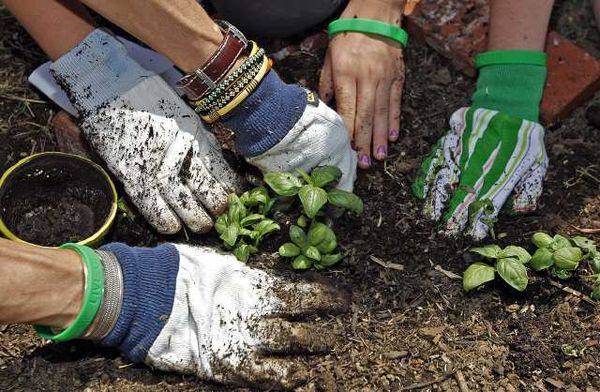 Our project group consists of people from all walks of life who are the driving force of our project. It's our volunteer's dedicated time and effort that is enabling us to create, maintain and promote our fantastic, new community space.  We've already seen how a bit of elbow-grease can transform our plot. When we couple this enthusiasm with even more community-spirit, we'll be well on our way to Planting Up and turning the grassy pasture at the entrance of Westbury Arts Centre into a productive, permaculture paradise.

Our Base
The project's focus is on the beautiful grounds of Westbury Arts Centre in Shenley Wood,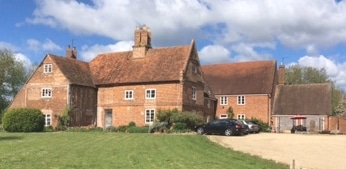 Milton Keynes.
Here, the Arts residents enjoy studio space in the Centre's Grade II 17th Century farmhouse and Milton Keynes citizens can take part in various arts and crafts courses and events.  Surrounding the house, the ancient apple trees, wildflower meadow, beehives and large pond also provide important habitats for a variety of wildlife, including rarities like great crested newts and long-eared bats.
Our Mission
Our mission is to create a sustainable, accessible and inviting garden
that people of all ages and all sectors of Milton Keynes' community can use and enjoy to better connect us to the natural world and each other.
We will follow organic permaculture principles that mean we will apply "no-dig" gardening methods as we work together to grow organic produce we can eat and learn about, while we also create biodiverse wildlife habitats in the garden that complement Westbury's existing natural spaces.
By following permaculture principles and working with nature, our plot should have a good balance between pests and beneficial insects so that the garden is naturally maintained as much as possible by slug eating reptiles like frogs, toads and slowworms etc, meaning there's less work for us to do to maintain it in the longer-term.
___________________
Project Sponsors
Westbury Arts Centre (WAC) is a registered charity whose aim is to promote, maintain, improve and advance education and appreciation of the arts in all forms among the people of Milton Keynes and the surrounding area.
In addition to delivering a high quality Events Programme throughout the year for the public to come and enjoy exhibitions and events, and get involved in a range of creative workshops, the Centre provides permanent and temporary studio spaces, as well as rooms and exhibition spaces for hire. As far as this project is concerned, WAC wants to encourage more visitors to the Centre for the local community to benefit from it as a recognised social space for their volunteers as well as an educational and wildlife conservation site of interest.

For more information about WAC, please visit: https://www.westburyartscentre.co.uk/

Transition Town Milton Keynes (TTMK) is a group of local people who connect and support individuals and community groups in building strong and resilient communities in our local area to help us take local action for low carbon living. The group aims to promote practical local action which will help the people of Milton Keynes to be more environmentally sustainable and self sufficient in their lifestyle. As far as this project is concerned, TTMK wants to encourage more people to grow some of the food they eat and educate us to be more resourceful in how we use and manage waste by applying permaculture's "recycling" principles.

For more information about TTMK, please visit: https://transitionmk.blogspot.co.uk/
This work has also been supported by funding from MK Community Foundation.