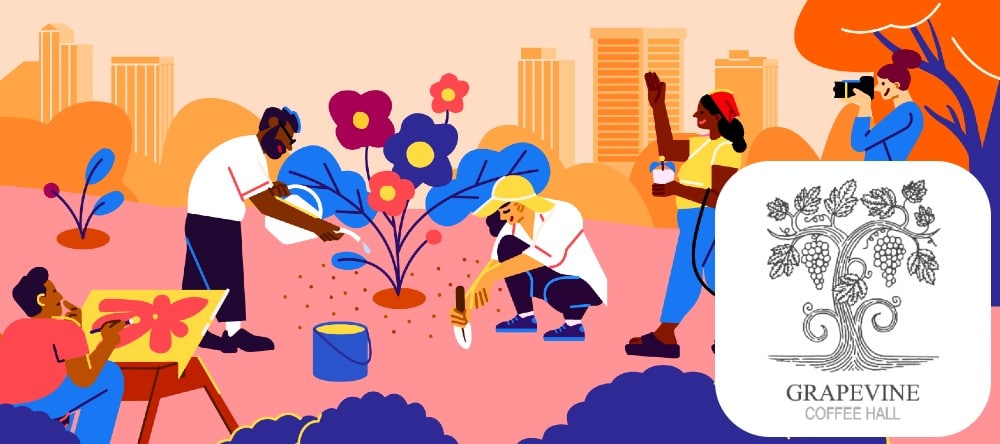 Grapevine Wellbeing Hub
A Health & Wellbeing MK Partnership Project
Grapevine Wellbeing Hub is an initiative set up to help tackle issues of loneliness and isolation and promote positive mental health and wellbeing. 
Led by our group's vision for supporting communities to work together to build what they need and want for better health and wellbeing, our voluntary group was formed during the Covid-19 pandemic.
Our first project site at Christ the Vine Community Church in Coffee Hall, Milton Keynes, first opened its doors on 25 June 2021 and after such a positive response, we opened a second site in Conniburrow in October 2021.
Our Aims
Grapevine Wellbeing Hub is an initiative set up to help tackle issues of loneliness and isolation and promote positive mental health and wellbeing.
The "Grapevine" in our name represents the social connections our Hubs depend on. And as more people and groups join each Hub, so our support network grows and we build a richer community of individuals, communities and services we can all connect with.
We believe in creating a healthy, caring, and sharing social space for people to meet others, chat, and participate in activities to learn new things and that support good mental health and wellbeing practices. Our aim is to help facilitate that so that each Grapevine Wellbeing Hub has a bespoke programme of events and activities that is determined by the community it serves.
Building health partnerships…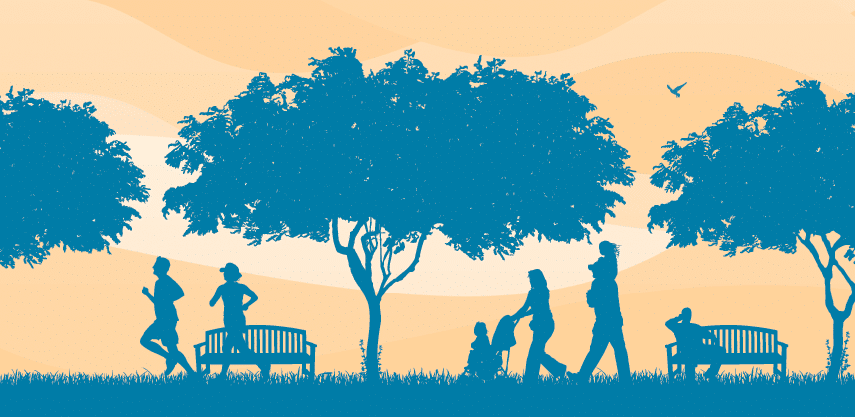 By combining these voluntary groups into one Grapevine Wellbeing Hub, with support from MK NHS CCG and the network of voluntary organisations involved in building health partnerships across Milton Keynes, Luton and Bedford, together we aim to help strengthen our communities' resilience and improve the lives of citizens through the creation of localised social spaces that encourage positive mental health and wellbeing activities.
Building Health Partnerships
Our project is a pilot within a much wider ongoing piece of work for "Building Health Partnerships" that MK NHS CCG's "Self Care Steering Group" is doing to support individuals and communities with improvements in wellbeing.
This work aims to coordinate projects like ours between health and voluntary groups across Milton Keynes to employ social prescribing as a valuable addition to its public health support service.
To complement the "Building Health Partnerships" support network, our Grapevine projects also work closely with their local parish councils.
In Coffee Hall, we are in contact with Woughton Community Council and in Conniburrow with Great Linford Parish Council; two very proactive and innovative councils at engaging with their communities. Our aim for doing this is to align with their activities wherever possible to support their work in the local community and to reach as many residents as possible to help us create a more sustainable community hub for the long-term.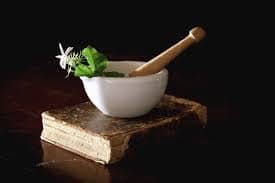 What You Get at Grapevine Wellbeing Hub
With a "Talking Cafe" at its centre that provides a space for socialising, making friends and connecting with others, this Hub also offers:
A quiet reflective space that stills the mind and feeds the soul

A hall space for physical activity, relieving stress, taking care of the body

A "Friendship Shed" for joint creative activity like art, crafts and games

An area to run events like "Green Fayres", "Film Nights", "Climate Cafes" and where we can host interesting talks, and advice/ training workshops from guest speakers

A space for young people and youth groups that nurture and develop responsible caring citizens who are able to communicate and cooperate with others in various situations and settings.

A space to facilitate online participation, where those who are unable to leave home can still take part in activities and connect with others

A garden space for us to grow our own food and learn horticultural and permaculture skills

A kitchen for us to cook our home-grown produce and create dishes that we can share

A space for Men In Sheds (MiS) projects to be worked on and for "Repair Workshops" to be held with them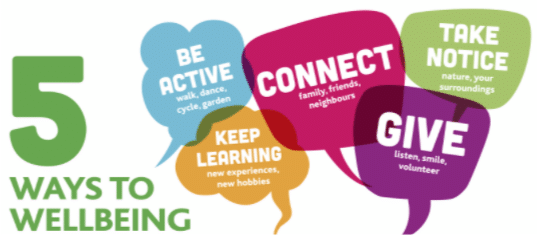 Benefits of our Grapevine community
The volunteers and groups leading this project benefit from building this community space and the enrichment it brings to our lives as we learn to look after each other, our community and the environment. 
By bringing together a diverse range of people, of different ages, abilities, ethnicities, religions etc into this safe and welcoming environment, there is evidence to suggest we are creating large scale positive impacts on the health, mental health, safety, and economic vitality of the local community. 
On an individual level, people's health and mental wellbeing benefit from their enjoyment of activities that interest them, by getting them active (in mind and body) and by encouraging them to socialise and generally take care of each other.
The benefits that follow the "Compassionate Communities" model show how linking to community activity, such as walking groups, men's sheds, talking cafes and other interest groups where people can make friends and share life's events, help to reduce isolation and loneliness and bring a sense of belonging.
Through building supportive networks of family, friends and neighbours, people build care and connectedness, love and laughter, sharing companionship and values.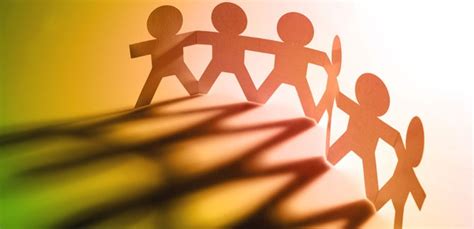 Progress So Far
COFFEE HALL GRAPEVINE
We meet on Friday mornings at Christ the Vine Community Church in Jonathons from 10 am until 1 pm.
Our Coffee Hall Grapevine offers gardening, crafts, and occasional organised events alongside a Cafe where friendships are formed over snacks and drinks.
Everyone is welcome to join:
Café Vine serving quality teas and coffee, paninis, salads, and all sorts of delicious cakes
Our Planting Up gardening group who are planting the back border of the garden with some edibles, herbs, and companion plants. We are also working on a fundraising application to have some raised beds built and a supporting programme of events.

Long term we will coordinate with Woughton Community Council to support their 1500 sq metre community garden space when it becomes available for our group to be allocated a bed to grow our own food, share recipes, and cook together; and where surplus produce will be donated to community fridges and cafes, and propagated shrubs and flowers shared with neighbouring estates to supplement existing landscaping.

The "Friendship Shed" where all manner of crafts can be undertaken; currently, pyrography, marquetry, making pom poms, painting by numbers, knitting and crochet are on offer but we are open to suggestions for new skills to try too.
Music, table-tennis, board games, etc in the main chapel area
If you have an interest in gardening, arts and crafts, or just want to come along for a game of something or a chat, please join us as we learn from each other.
Pop along on a Friday morning to find out what we are about, make new friends, or reconnect with old ones from the area.
Join us
Residents from the local community are encouraged to join in and see how you want to be involved with this project, but we're also keen to invite more volunteers to help us manage various aspects of the project too.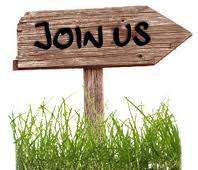 Please contact us if you're interested in joining – no matter what your skills or knowledge.
Follow us on Twitter or Facebook for more information or get in touch by contacting us here.