According to NHS Digital, at any one time a sixth of the population in England aged 16 to 64 have a mental health problem. And that figure is a snapshot that doesn't include less common conditions so could easily be argued as more prevalent than that.
Reported as a "silent catastrophe" by medical professionals and labelled an "epidemic" in a survey of teachers, with access to specialist services becoming more difficult, the UK is in a mental health crisis that needs addressing immediately.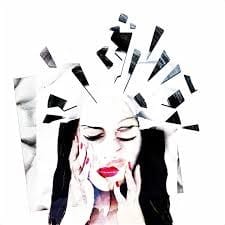 Mental health trusts have been receiving only about 11% of NHS funding in recent years, while 23% of NHS activity is taken up by mental illness.
Drugs are still the most common form of treatment, with the number of medicines dispensed for anxiety, depression, obsessive-compulsive disorder and panic attacks almost doubling in the past 10 years.
Perhaps the most promising development is the changing attitude towards mental illness with more and more public campaigns encouraging us to talk about it. And with a promise of investment, there's also a desire to reshape services – not just to how quickly we can access them but also to complementary supplements to normal treatments in the form of "social" and "nature" prescriptions.
The evidence-base for nature-based group activities as an alternative to the usual health and wellbeing treatment options is growing.
The philosophy is not just about fresh air and exercise, it's about developing a relationship with the nature and wildlife being experienced; a theory backed by society and employers in Scandinavia, where people are supported to take time away from the office and be outdoors, a concept called 'friluftsliv'.
Evidence from projects in the UK suggest a relationship between connecting with nature and improved health and wellbeing that is not just about exercise and fresh air, but also about paying attention to what is going on around you; to take you out of your own head and appreciating nature to start feeling better about things.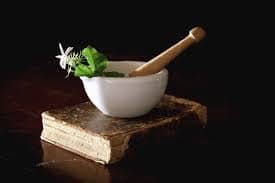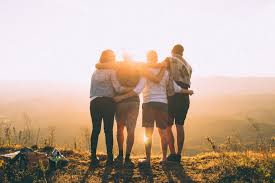 This puts nature-based group activities such as community gardening and conservation work top of the prescription list for the benefits of being physically active, doing something worthwhile, having social contact and being in the natural environment, associated with better health.
As a result, a number of organisations are working with GPs, nurses and mental health workers to offer "social prescriptions" as a form of community referral.
Dr Amir Khan, a GP and health ambassador for The Wildlife Trusts told The Guardian (back in October 2019) that there is a clear need to invest in nature-based services, saying: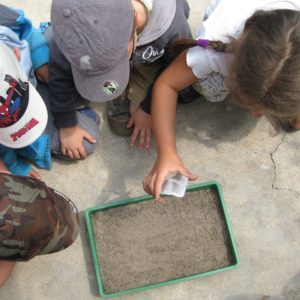 "If more people could access nature programmes, I believe that we would see a knock-on effect in our GP surgeries, with fewer people attending for help with preventable or social problems arising from being cut off from others, not getting active or having a purpose."
It just might be possible that referred conservation activities like this could have a tremendously beneficial ripple effect – not only being good for the health of those doing them but that, by protecting the local environment, we're also helping to improve the health of the community and wildlife around us.
Five Ways to Wellbeing is a social movement focused on professionals and the general public working together to support the health and wellbeing of our local communities in Milton Keynes by connecting and sharing some of the great things happening in our city.
It's easy for most people to undertake one of the 5 Ways every day, so social media shares are being badged as #OneADayMK

Maybe you are part of a walking group or you run a coffee morning. 
Do you check in on an elderly neighbour or have you been volunteering with a local group or organisation? 
Maybe you are just enjoying the changing seasons at the moment. 
There are so many different things that you can do that reflect the Five Ways to Wellbeing. Please tell Milton Keynes about your Ways on social media using #OneADayMK and tag or mention local Twitter & Facebook groups to increase your reach.  @NHSMKCCG  @mkcouncil   @MKHospital   @PlantingUp
Many of us – either as individuals or as part of a group – will already do at least one thing every day that can be badged as "being active", "learning", "giving", "connecting" or "taking notice". That makes taking part all the easier.
Telling people about the 5 Ways is a great first step. Showing what you do is even better!
If you are doing anything that relates to the 5 Ways to Wellbeing promote it on social media using #OneADayMK, tagging these relevant Twitter & Facebook groups to increase your reach:  @NHSMKCCG  @mkcouncil   @MKHospital   @PlantingUp
Talk about your climate change concerns
Many people are concerned about climate issues and are suffering from eco-anxiety, climate depression, hopelessness, and other difficult feelings of confusion in response to the climate crisis. It's important that we talk about our concerns openly which is why Climate Change Cafes have come to MK where we can discuss our feelings, share climate-related news and voice our concerns with a like-minded community.
Transition Town MK is supporting Climate Change Cafes in Milton Keynes.
Check the Events diary for upcoming meetings or contact TTMK by emailing: transitionmkinfo@gmail.com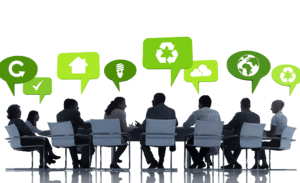 Help to Plant Up kind, connected & resilient communities
Green fingered activities are really beneficial for health & wellbeing. In fact, getting involved in a community garden project reflects all the 5 Ways to Wellbeing – helping us to keep active, learn new things, connect with others, give time to something meaningful and take notice and care of nature.
Planting Up is working with the NHS and the Wildlife Trust (as well as other partnering organisations) to help establish community gardens across Milton Keynes to benefit people and wildlife. Contact us about getting involved in your nearest community garden and help us put more protected green spaces on the MK map.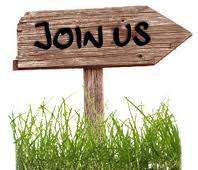 Shape local climate policies
Community Action (CA) is gathering residents' voices on climate change to feedback to the Task and Finish Group at MK Council and we're doing what we can to help with it too.
It's important that MK residents' experiences are represented when moving forward with climate policies locally so please make your feelings known by completing the Climate Change questionnaire on the CA website or by emailing: info@communityactionmk.org or transitionmkinfo@gmail.com