Our work is completely voluntary so we rely on the enthusiasm and time of volunteers to drive our project. We started with a blank canvas in 2017 and were inspired by what our volunteer group managed to do over a few months.  There's always lots to do and plenty of lessons to be learned, but one of the best things about our project is being able to share ideas and work together. After all, there's always someone who has a good tip or trick to help us overcome certain challenges along the way.
Our Base
The project's focus is on the beautiful grounds of Westbury Arts Centre in Shenley Wood, Milton Keynes. Here, the Arts residents enjoy studio space in the Centre's Grade II 17th Century farmhouse and Milton Keynes citizens can take part in various arts and crafts courses and events.
Surrounding the house, the ancient apple trees, wildflower meadow, beehives and large pond also provide important habitats for a variety of wildlife, including rarities like great crested newts and long-eared bats.

Making Progress
Our blog provides the details of how the Westbury Arts Centre project has progressed over the years – involving all the major events, past and present, in building our community garden.  At the time this website went live (Jan 2018), we achieved the following steps to start-up the project:
Our complementary wildlife meadow
Permaculture Plot – Design Proposal
Lessons in Permaculture theory
Sustainable Gardening "hands on" workshop
The Plan
We were privileged to have input from Kayode Olafimihan, permaculture practitioner and London Permaculture Festival organiser, who helped us start the project with a recommended Permaculture Design Proposal for our plot.
His original proposal was to take the plot from this: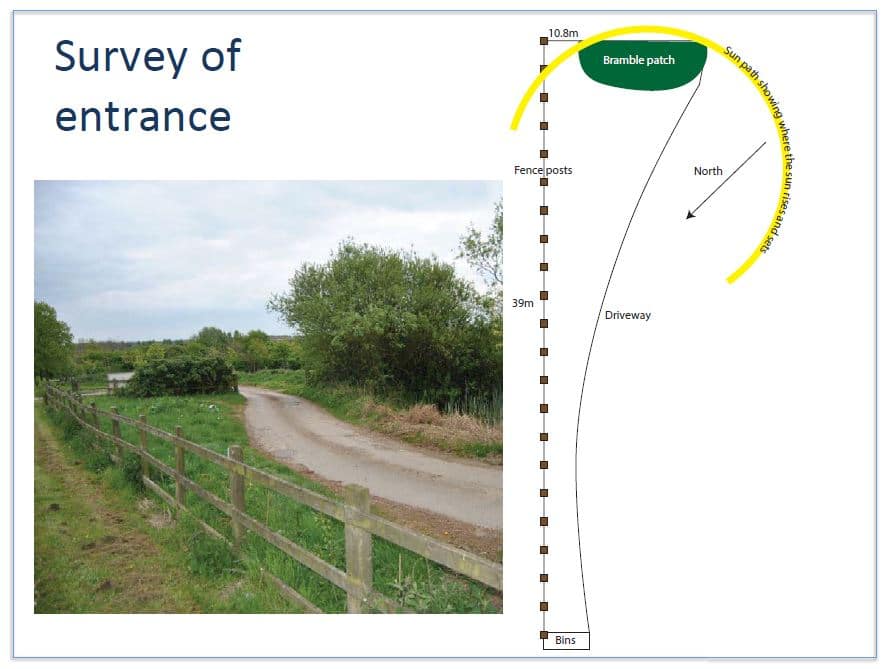 To something like this: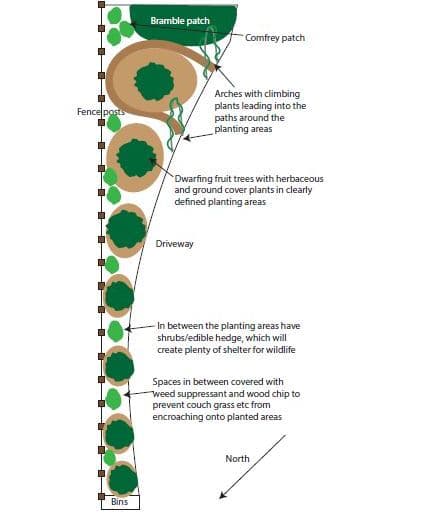 We're also grateful to James Hardiman and Susan Courtney, husband and wife permaculture practitioners and inspiration behind Foldehampton Village for the Future who came up to Milton Keynes from Hampshire for a weekend to facilitate our Sustainable Gardening Workshop. Their practical guidance and insights into permaculture ways of thinking helped us begin taking tangible steps towards building our community garden.
And last, but by no means least, we are ever-grateful to our project group volunteers, who continue to keep the project moving with their time and endeavour.
The Future
With a some elbow grease and a lot of community-spirit we've managed to Plant Up and turn the grassy pasture at the entrance of Westbury Arts Centre into a Food Forest permaculture paradise and transform the overgrown area behind the barn into a social growing area.
The idea has always been for us to create a safe accessible garden where people of all ages and abilities can connect and work together on something meaningful – growing food and flowers, tending to plants, maintaining wildlife habitats and learning from one another.
We've had a number of events to help us manage the plot(s) and share knowledge about permaculture and sustainable gardening. We continue to run our monthly permablitzes and love organising dedicated volunteer days with local schools and businesses.
We're on the way to having a lively timetable of events to complement Westbury Arts Centre's but one day hope to increase our activities to include:
Regular gardening clubs
Art and gardening workshops
Parent and toddler group activities
Therapeutic gardening sessions
Walk and Talk tours for different groups
School trips to learn about permaculture
Plus, a myriad of ways of sharing our organic produce and our growing and cooking knowledge with the local community.
Join us
Regular volunteer days are where this starts. We want people from in and around MK to join us and get involved in any aspect of the project and the garden that interests them.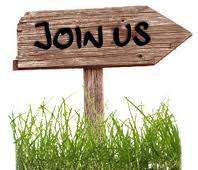 We will always welcome new volunteers. Please contact us if you're interested in joining – no matter what your skills or knowledge.
To join our group, follow us on Twitter or Facebook or simply contact us here.
We look forward to seeing you in the garden!