On a sunny Saturday in July, our volunteer group got tooled up for some weed whacking and cutting back to help get our project plot started.
BEFORE
The site entrance was overgrown with grass and nettles growing up to waist-high!
The bramble bush marks the start point as you enter our future permaculture plot.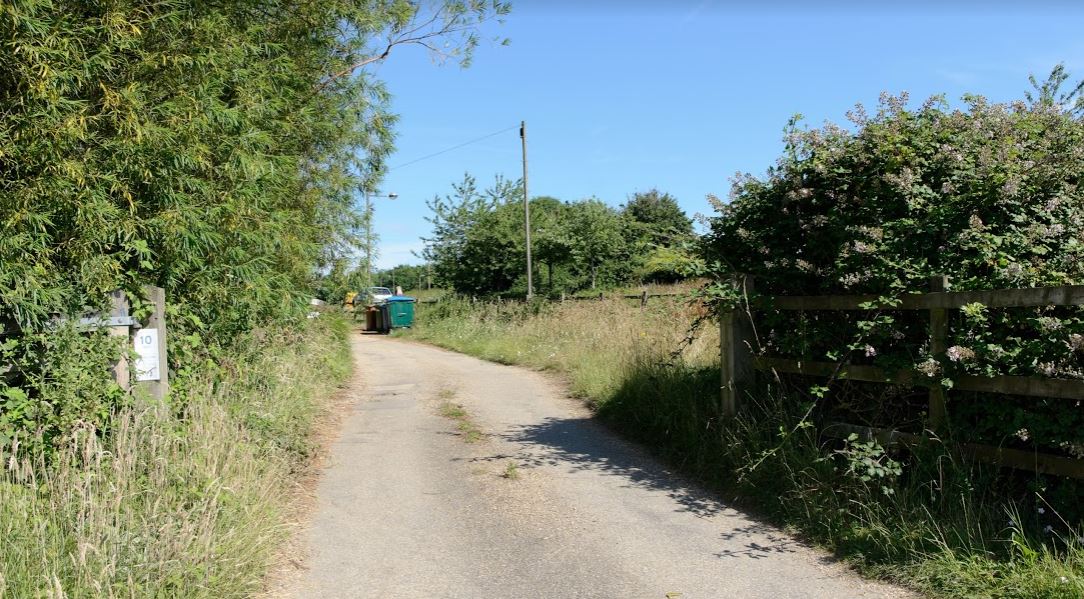 Here's the original view from inside the plot area from the entry road.
On the left of the road is the pond, which is home to moorhens, newts and frogs amongst other things that would love "managing" some of the slugs and other "wildlife" our community garden would attract.
On the right, is where our permaculture plot begins.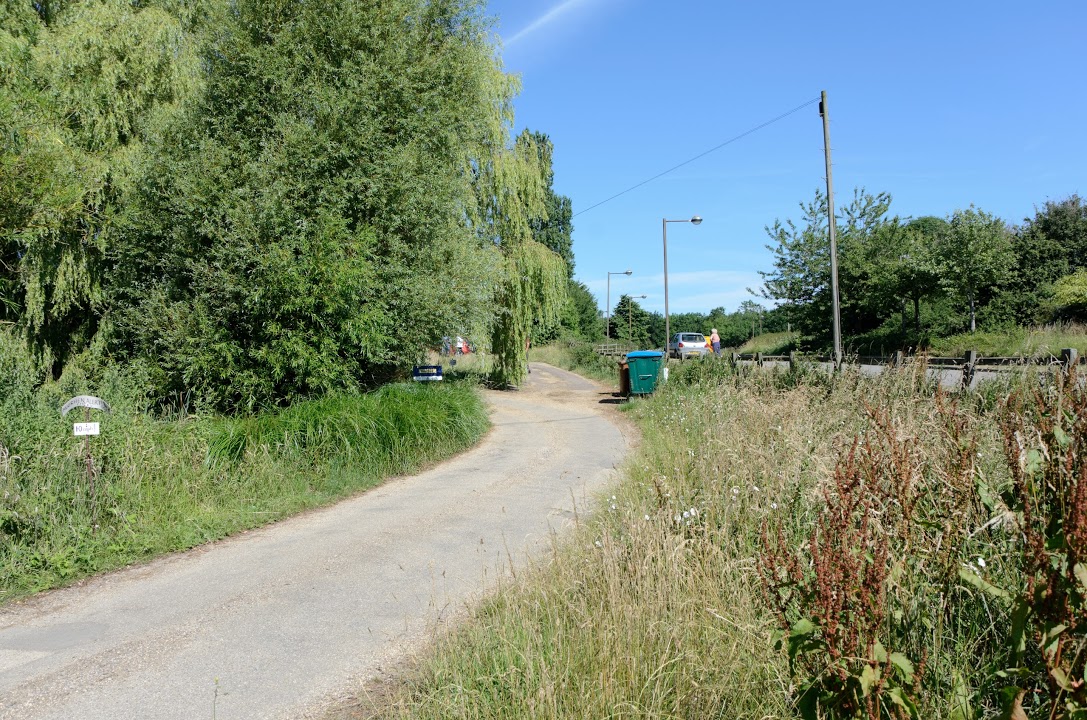 The overgrown edges extended right up to the barn and onto the path in front of it.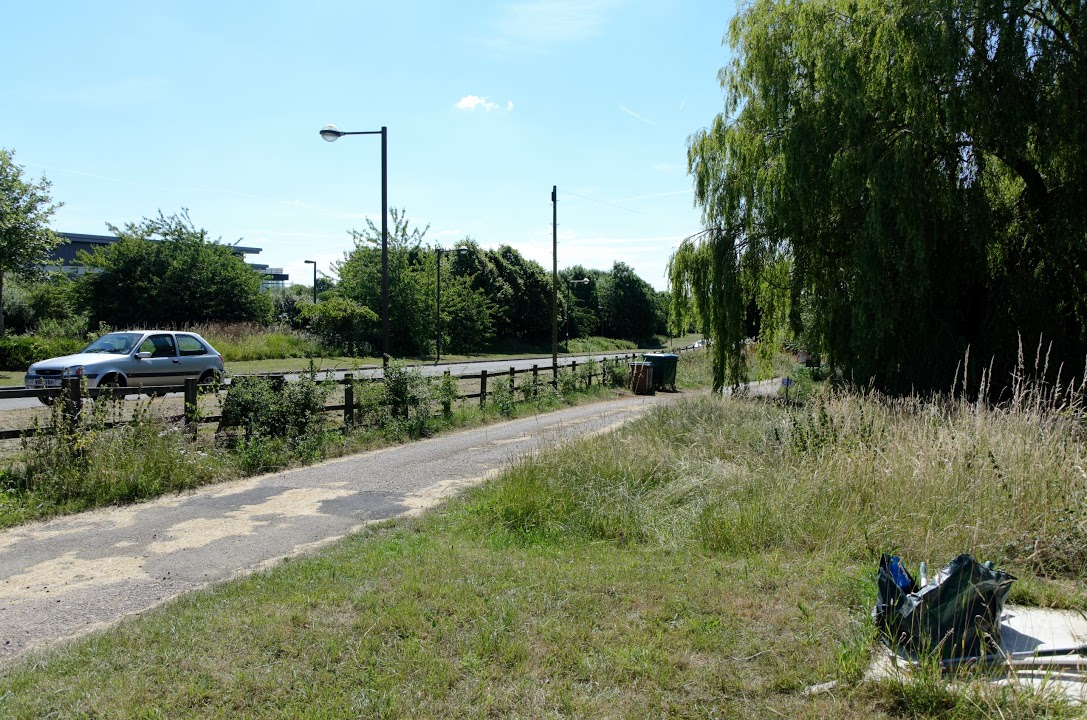 DURING
So the group got to work on it…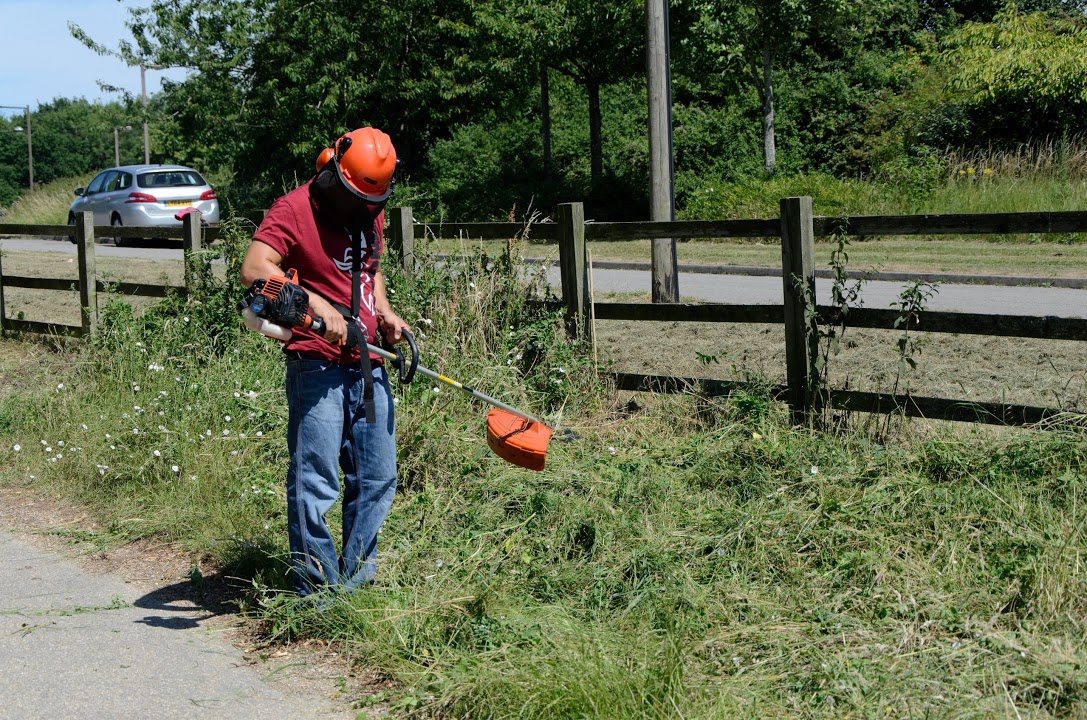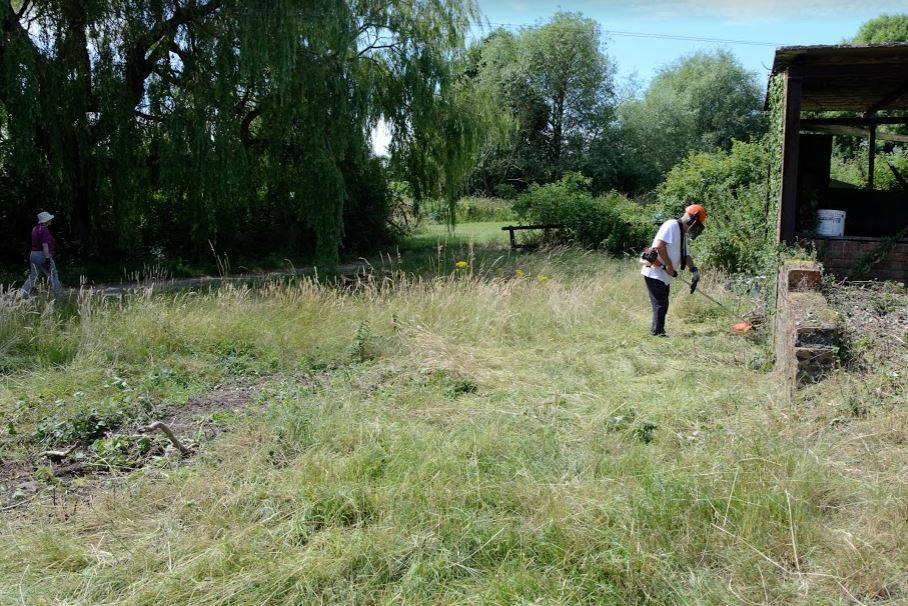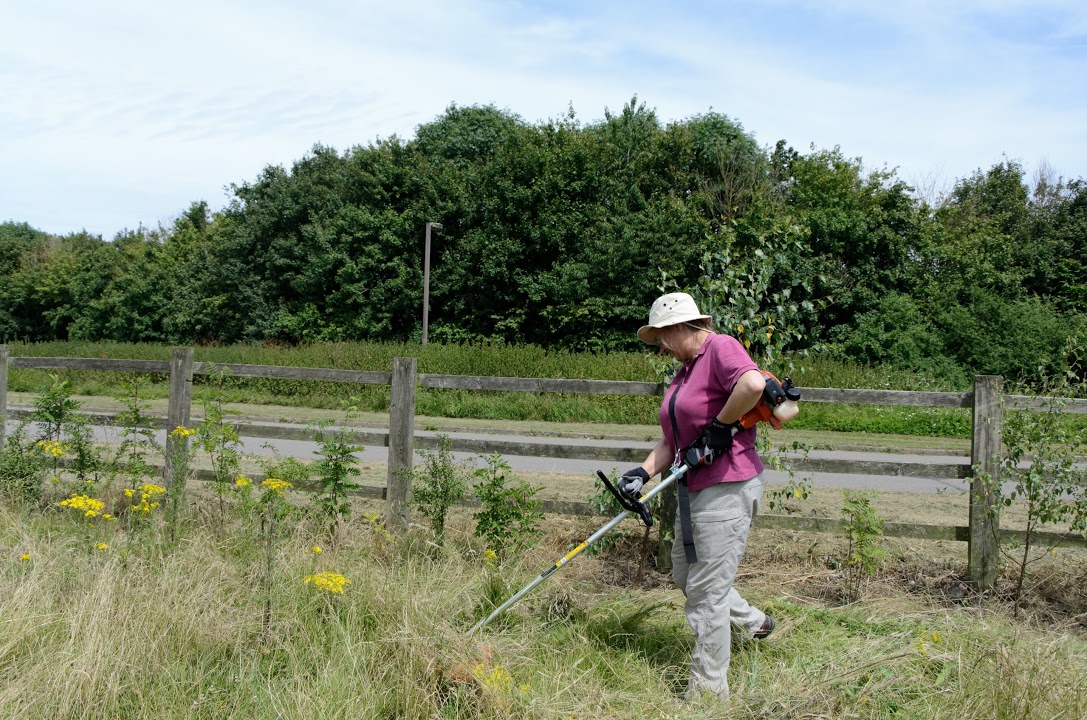 After all that strimming and scything the piles and piles of grass went onto one big hidden pile to dry out for it to be composted in future.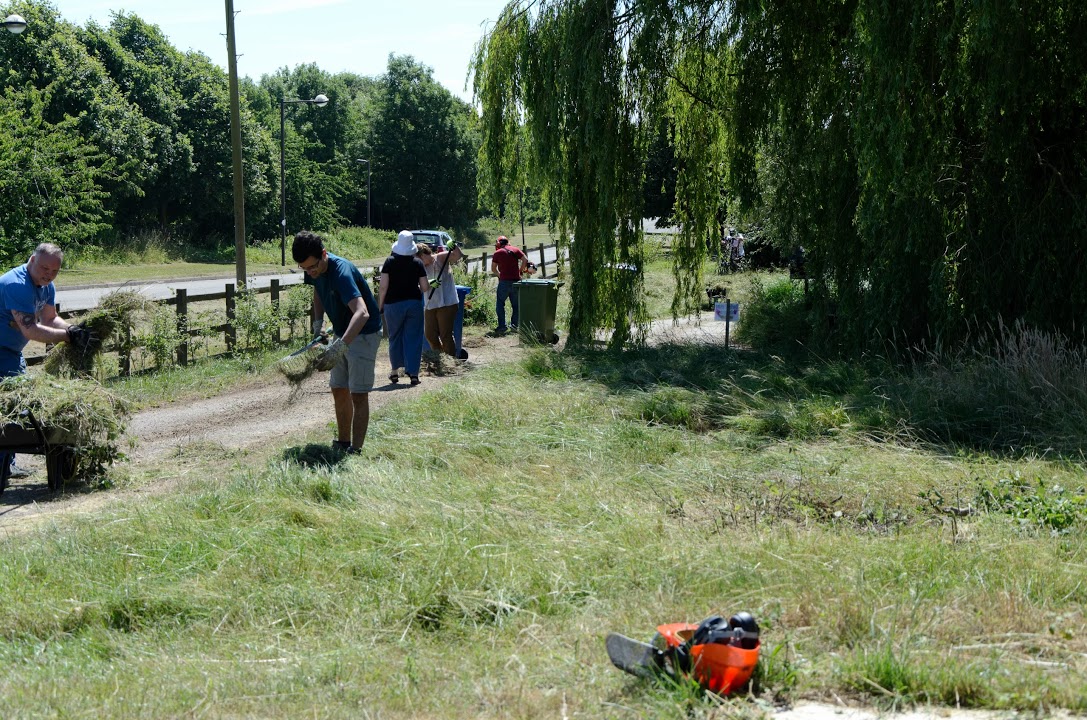 AFTER
The day's group effort produced fantastic results.  It was a short, back and sides cut for our plot.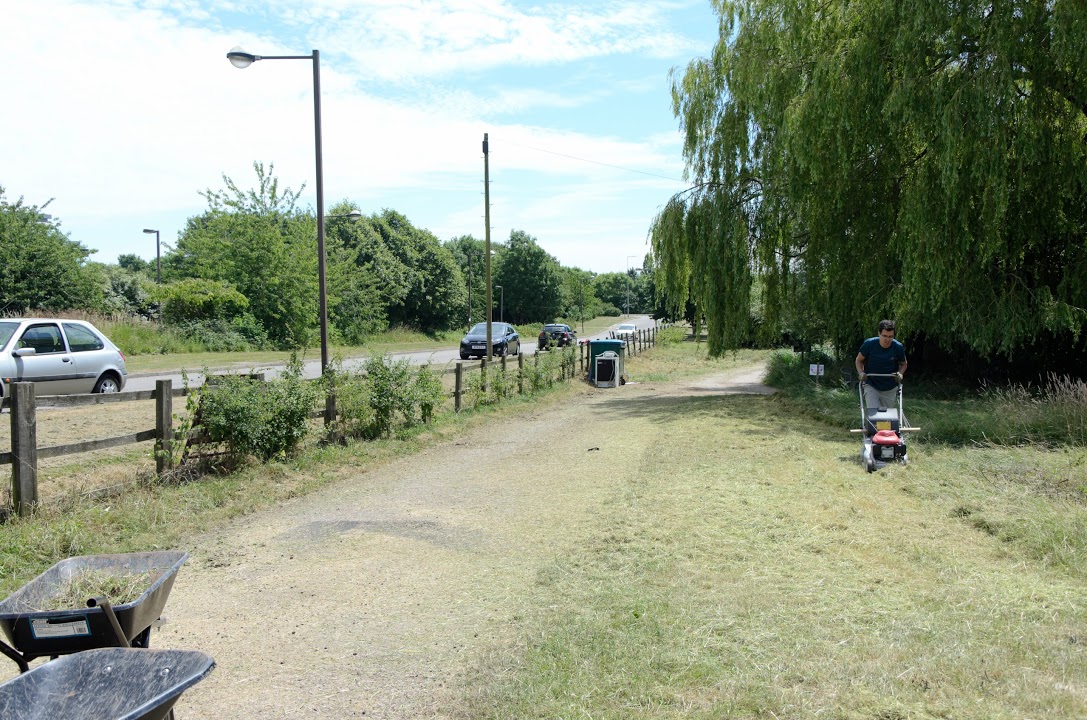 It was hot work on such a sunny July day but we could see the transformation after just a few hours of everyone working on it.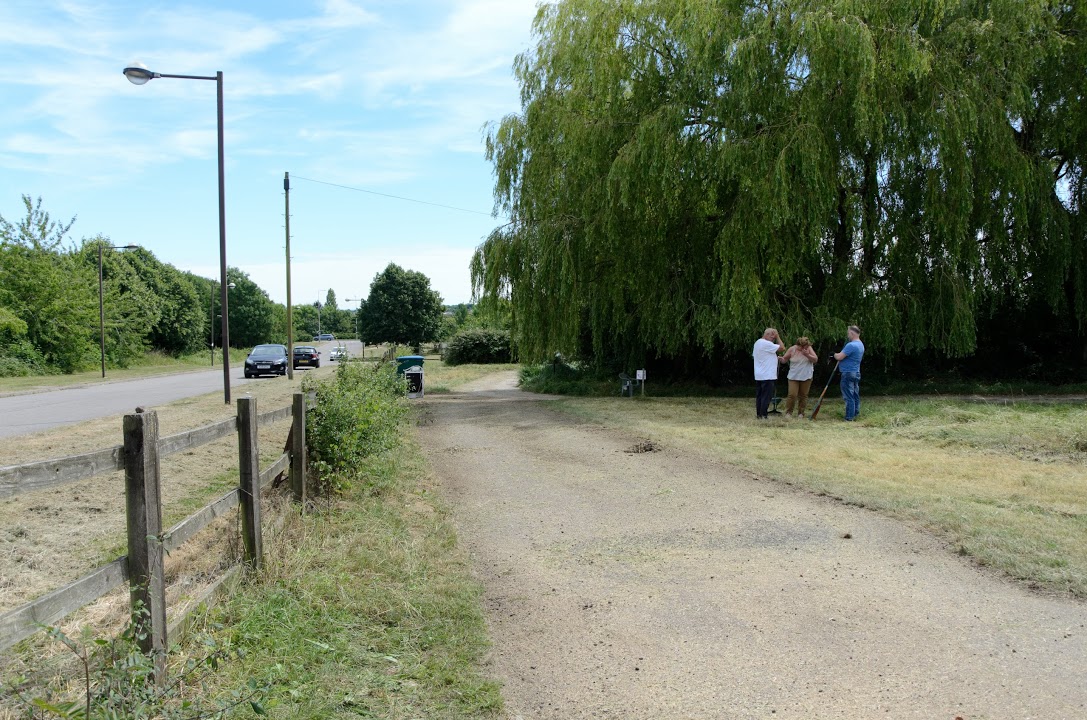 Our mascot, Butters the Schnoodle, seemed happy with the end result too. Here he is sitting outside the Westbury Arts Centre barn looking pleased with himself after lunch.