We had warm and breezy weather conditions for most of our garden work party today (Sun 9 Aug), which made it perfect for taking in the sights of all the wildlife and abundance of fruit and veg on show.
We welcomed new volunteers (with a tour of the Westbury Arts Centre grounds to begin) and caught up on some gardening tasks in the demo forest garden area before the sun properly broke through and made us realise the time. So, by 12.45pm, we were packing up tools and found some shade to eat lunch outside together at the back of the house.
Our first job of the day was to create some DIY ollas to help us keep the fruit trees in the forest garden watered in a traditional tried and tested, low-maintenance way.
We had all the equipment ready – i.e. an even number of unglazed terracotta pots (all the same sizes), weather-proof sealant glue, and some flat stones.
The rest was as easy as the following three steps…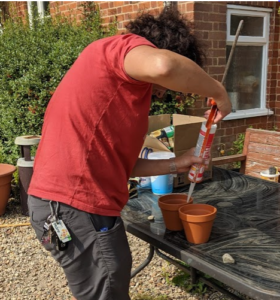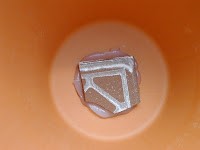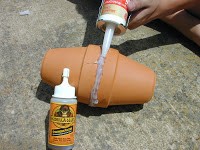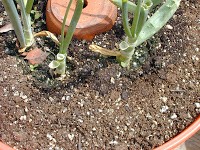 Take the flat stone and seal the drainage hole at the bottom of ONE of the pots by gluing it in place to prevent the water leaking out once full.
Pipe some glue around the rim of the sealed pot and line up the rim of the other pot on top. Smooth the glue around the seam on the outside where it has spilled over. Then leave it to dry.
Once dry, test your olla for leaks by filling it with water. Then, bury the olla in the garden bed, leaving a couple of centimetres of the pot and the open hole exposed, and fill it with water.
We planted ours beside the fruit trees and covered the opening with a stone to help prevent anything dropping inside or excess evaporation.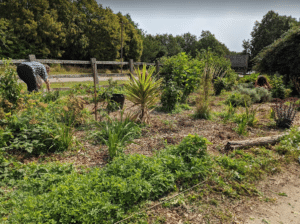 The rest of the garden work party was spent weeding the forest garden of bindweed. All other weeds hadn't come through the thick layer of mulch our volunteers have been applying since June, but bindweed seems to establish a long, complicated network of roots that don't go down far and enable it to take and spread easily.
Our final job before lunch was to bury the ollas and pack away the tools.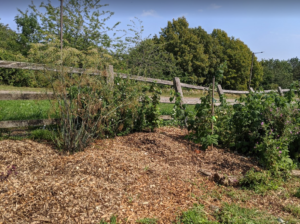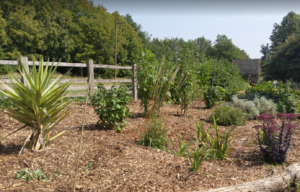 For more information about ollas as "cutting edge of a two thousand year old technology that uses 90% less water in your garden", try the book Gardening with Less Water by David Bainbridge.
As can be seen from the Permaculture Association book review on their website, David's research into such low cost, super-efficient irrigation methods give hope to drought resiliency for all of us.