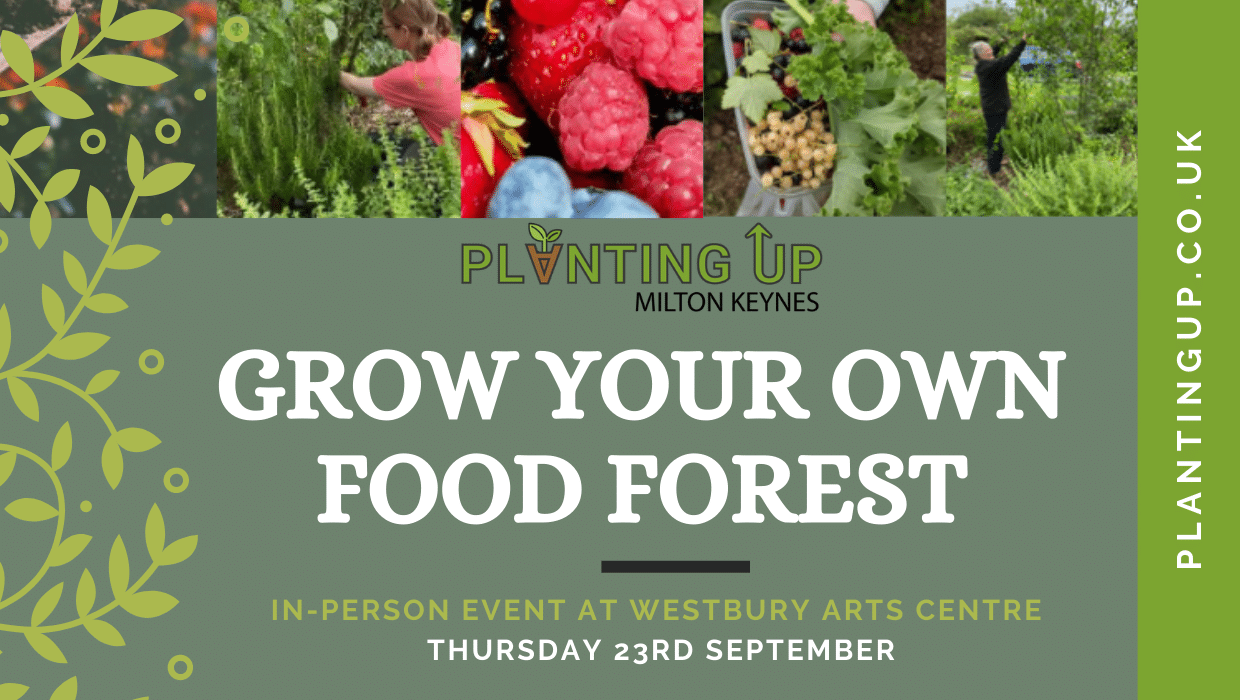 Grow Your Own Food Forest
We welcome permaculture designer and Forest Garden specialist, Rakesh "Rootsman Rak" to the Planting Up forest garden, to share useful information on how to create a low maintenance food forest in any size garden.
This 1-hour in-person event complements Rakesh's "Forest Garden Design" course, beginning on 25 September (a short drive away) in Ampthill, Bedfordshire – providing a useful overview for introducing the concept of food forest design.
What you'll get from this event:
This talk gives us the opportunity to understand what a food forest and forest gardening is, and how it can be applied to our own gardens and community green spaces.
The talk will provide an introduction to the basics of forest gardening, where Rakesh will be able to answer any questions about growing your own food forest.
Location:
This talk will be hosted in the Drawing Room of Westbury Arts Centre with tea/coffee refreshments provided.
Parking is available at the Arts Centre and on Foxcovert Road.
To access by public transport, you can take buses 2A (from stop Z2 MK Central station), 3 & 8 (from stop Z1 MK Central station) to Oxley Park Roundabout West, then the Centre is an 8 minute (0.4 mile) walk away.
Registration:
Our event is completely FREE to attend to make it as accessible as possible to everyone. However, registration is necessary, and donations given to help us cover speaker and venue expenses will be gratefully received.
The number of places available at this talk is limited to 14 people due to room capacity with social distancing, and are available on a first come, first served registration basis, (with a cancellation waiting list in operation). Please book early to avoid disappointment.