Remember "Groundforce" the popular garden makeover TV series of the late 90s and early naughties that made household names of Charlie Dimmock, Alan Titchmarsh and builder Tommy Walsh? They were renowned for redesigning a garden as a surprise for a homeowner in just two days.
We had our own take on the concept of the show this weekend… And we managed to transform the garden in less than half the time the Groundforce team used to do it!
The Garden "Before"
Our team of permablitz volunteers brought an amazing amount of energy and enthusiasm to a "one-off" special garden work party at Daisychain Family Centre on Sunday 4 August.
The garden looked dark and a bit untidy like this when we started: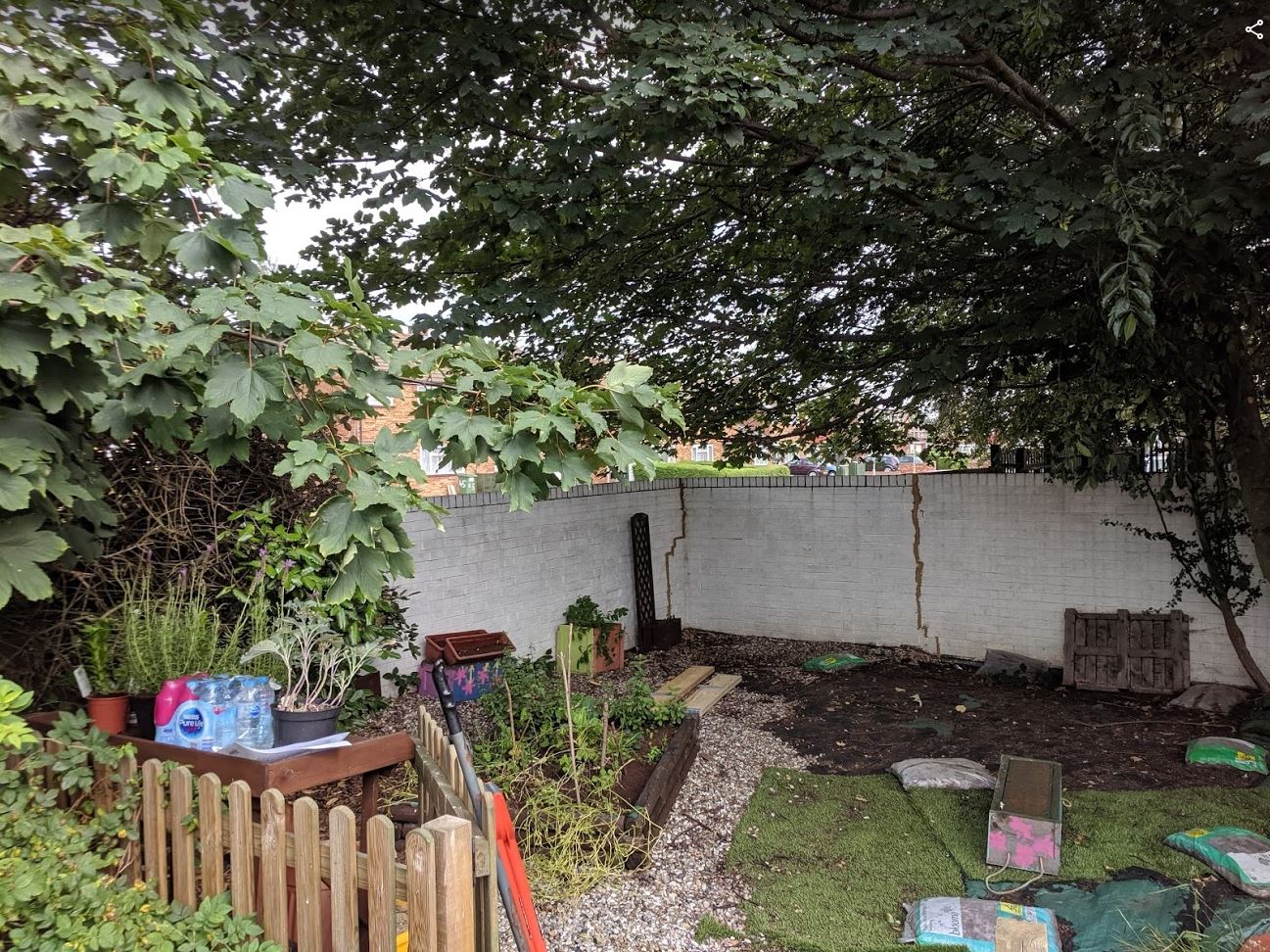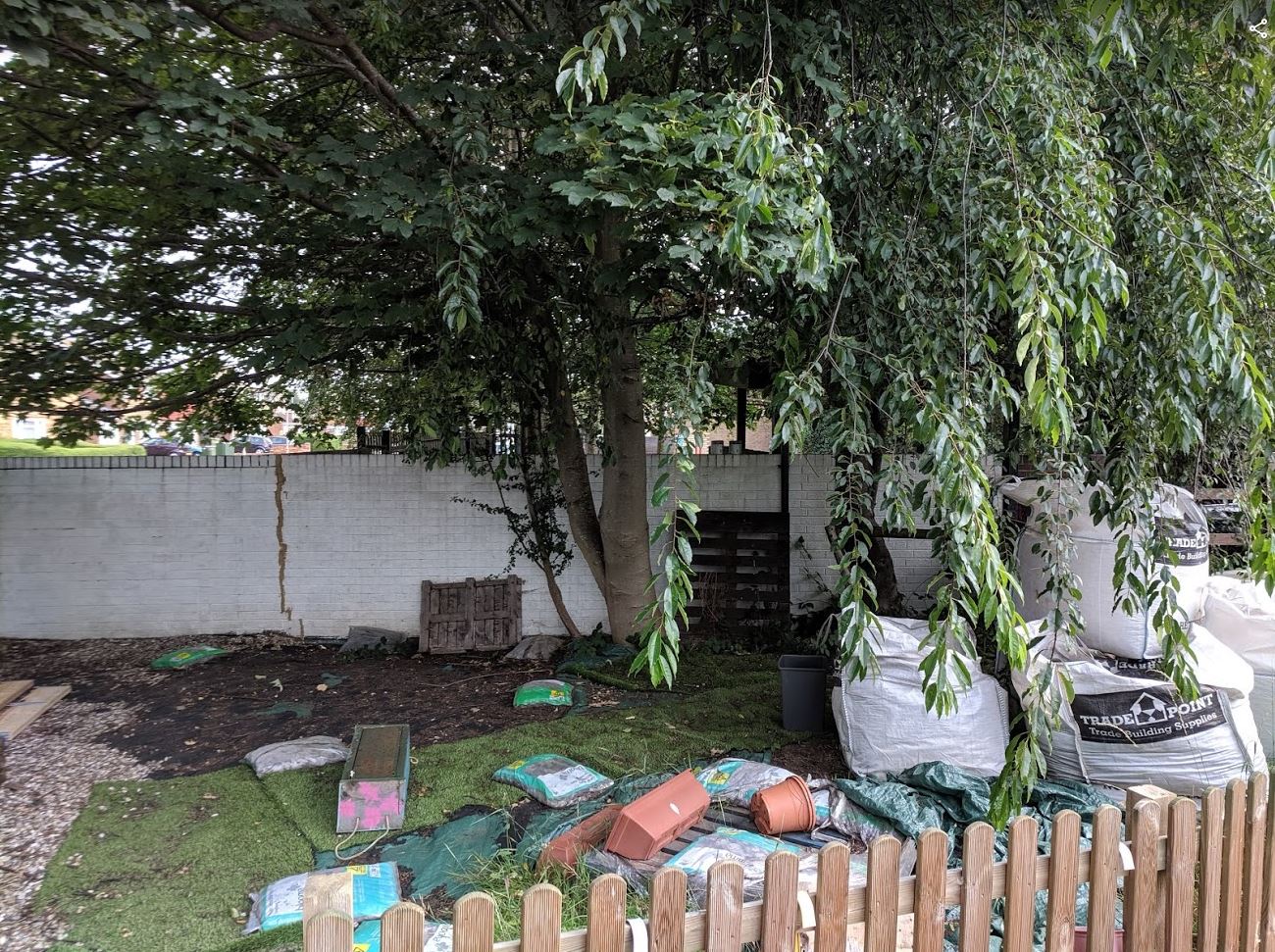 "During" the Garden Makeover
Maybe it was the inspiring family support service and valuable Community Fridge the centre provides that motivated us.
Maybe it was the helpfulness of the Centre Manager, Tracy Harris, being on hand for us the whole time.
Maybe it was just that we wanted to work off our Saturday night excesses 🙂
Perhaps it was a combination of all of these things and more…
Whatever it was. We quickly hit our stride and worked together as a perfect team to give the garden a DIY makeover.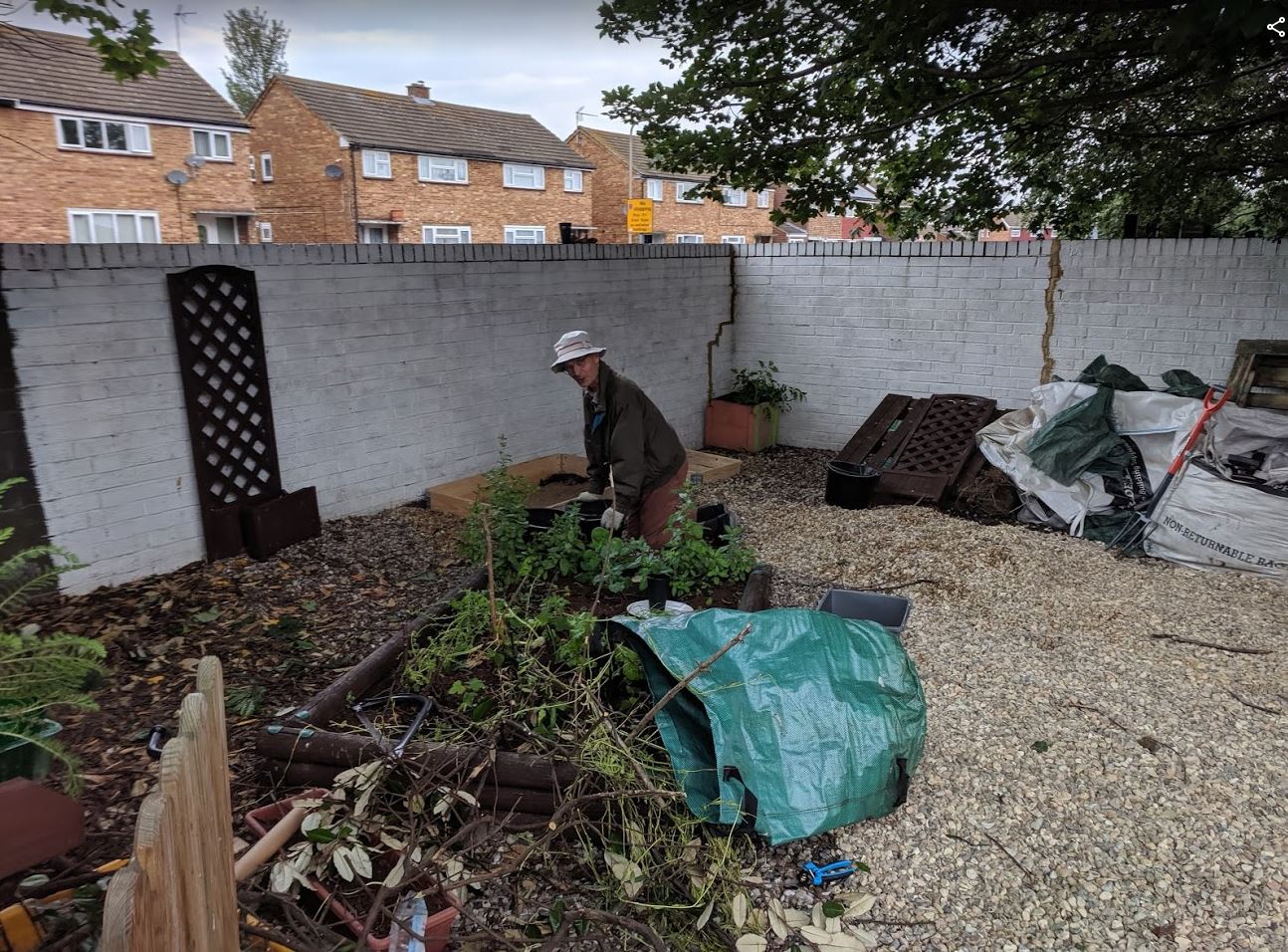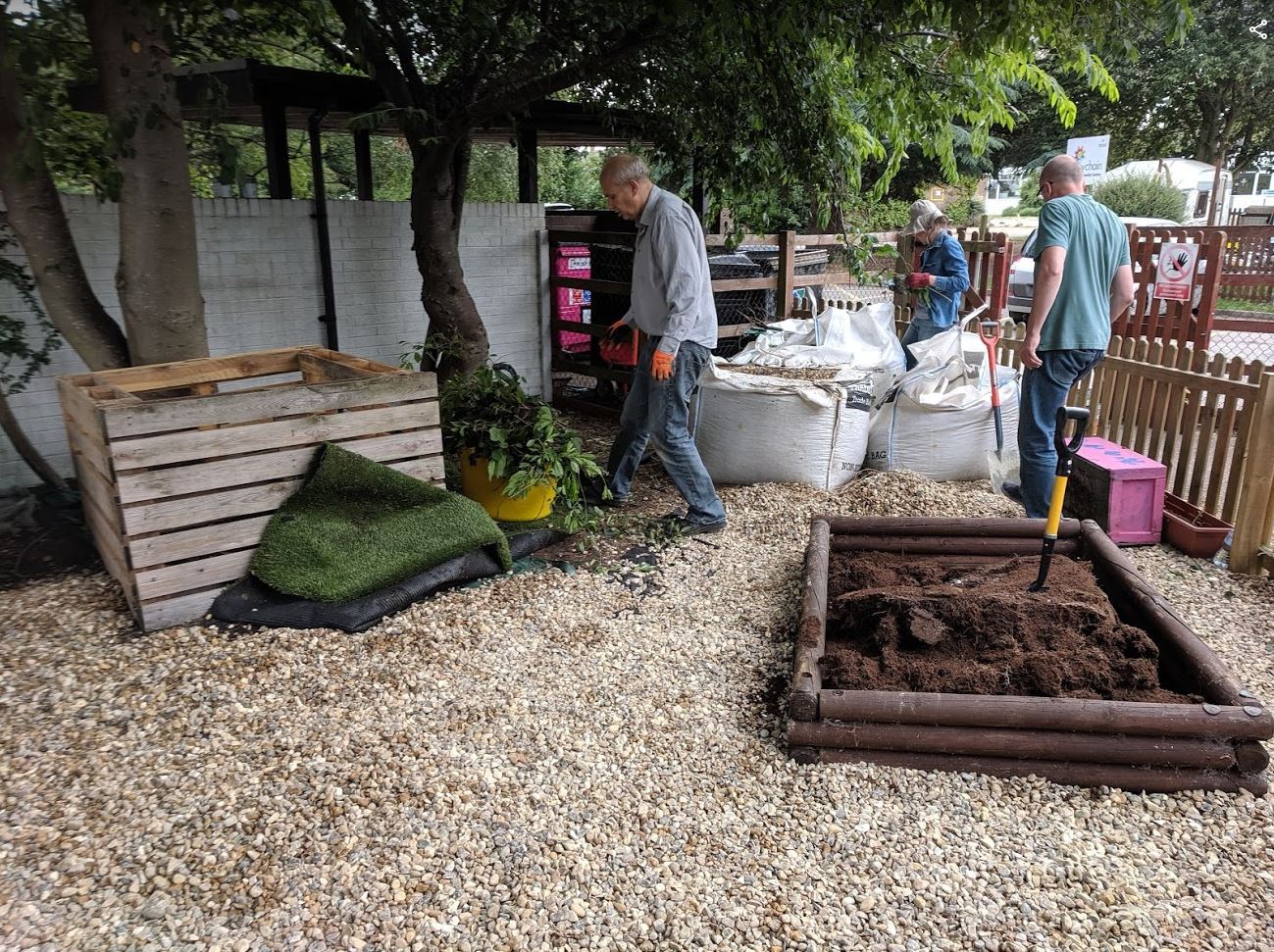 Our volunteer group of green-fingered gurus and high-performing team-workers got stuck in and transformed the garden…
Cutting back the hedge and the overhanging trees to let in more light.
Tidying up the one existing raised bed.
Positioning and filling another four planting areas.
Creating a pallet compost bin. (Thanks to My Refill Market for donating the pallets!)
And we completed the job with some decorative stones and new plants before a "bring & share" lunch feast. (Thanks to everyone bringing a little something and to Daisychain for donating lots of tasty extras!)

Thanks to our very own Groundforce Team
A massive thank to our team of volunteers that gave up their Sunday morning to work on this amazing garden transformation.
This wouldn't have been possible without the momentous effort of Abigail, Den, Greg, Kirsty, Matt and Michael, not to mention Tracy and her husband.
You've made a massive difference to improve the look and feel of the Family Centre garden. Even more importantly, what you've created will have a positive impact on the young people and families of West Bletchley to help them better connect with growing their own food, connect with nature and connect with local people. A true "permaculture" success story! 🙂
We can't wait to hear what the children of the Youth Group have to say about their new garden and to see what they grow, eat and develop on it in future.