It's late August which means that we're in blackberry season (which typically lasts from June – October). The humble blackberry is a basic edible fruit staple that offers a great introduction to foraging as they're easy to identify and relatively simple to pick. As a popular childhood activity in the UK, there are few other late summer leisure activities that are as typically British as rooting through a hedgerow for blackberries.
Blackberries are typically found growing in forests and hedgerows on hardy brambles that make the "fruit" extremely common. Early in the season, the slightly tart berries make a pleasant change from strawberries when you eat them cream and a little sugar. From September, as the fruits swell and ripen they become a lot sweeter and make a great filling for a pie or crumble, especially combined with apples as the seasons allows.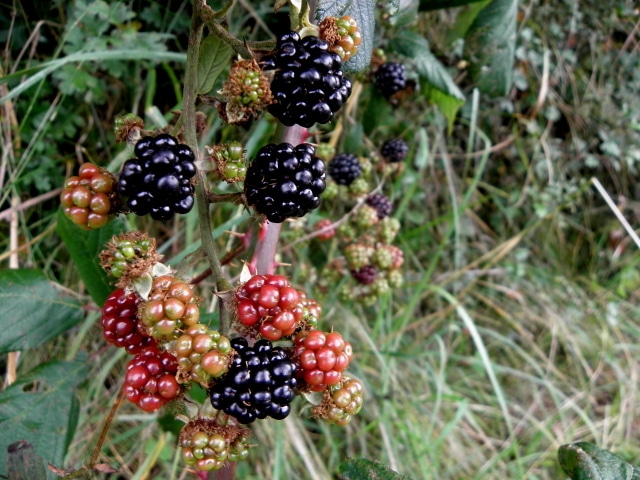 Nutrition
Blackberries contain a wide array of important nutrients including potassium, magnesium and calcium, as well as vitamins A, C, E and most of our B vitamins. They are also a rich source of anthocyanins, powerful antioxidants that give blackberries their deep purple colour. There's also dietary fibre to be had from the multitudinous tiny seeds they contain.
Storage
They don't store well other than when frozen. As with all soft fruit, spread them in a single layer on a tray then freeze them.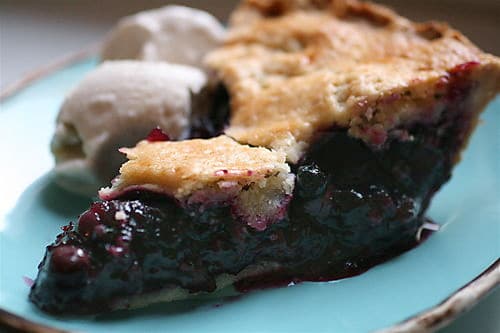 Cooking
Blackberries can be eaten fresh or used in cooking, and whilst there is no specific research over which is best, cooking does appear to reduce antioxidant status.
Blackberries lend themselves well to jelly, jam, compote, tart, pie, iced desserts, syrup and liqueur.
Recipes