A huge THANK YOU to the corporate volunteers from Coca Cola Milton Keynes for donating their time to help tidy up the Cancer Centre gardens at Milton Keynes Hospital.
The day of this Planting Up permablitz coincided with Milton Keynes Hospital Charity's flagship event: Be Seen in Green.
Thanks to the remarkable support of fundraisers and volunteers, the charity works across Milton Keynes University Hospital funding "added extras" and items, projects, and services that deliver over and above those provided by the NHS to improve the experience of patients, their families and staff at Milton Keynes Hospital.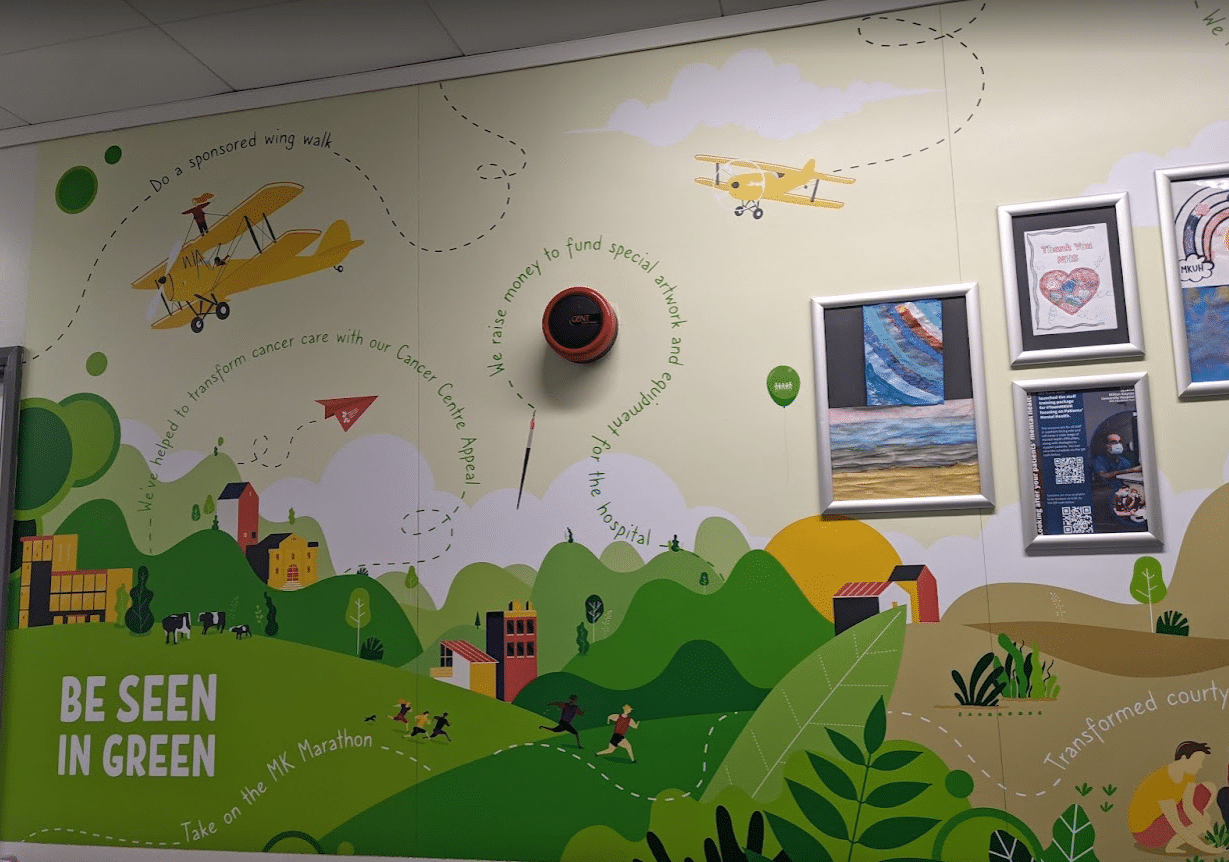 The Background Story to this Inspiring Cause
The £15 million cancer centre that opened in March 2020, is designed to support patients and make treatment as comfortable and caring as possible.
Providing care to patients from procedure and specialist treatment rooms, a 24-bed inpatient ward, a chemotherapy suite and 11 clinic rooms, the site also features quiet rooms, family visiting rooms, holistic support and group therapy wellbeing rooms, and the Irene Crosswell Macmillan Wellbeing Lounge, in addition to the beautiful landscaped gardens.
By December 2020 the landscape project for the cancer care gardens were near complete thanks to a huge fundraising effort by local supporters that included the Chapman family of Chapmans Building Services Ltd, and a taskforce of tradesman and hospital volunteers.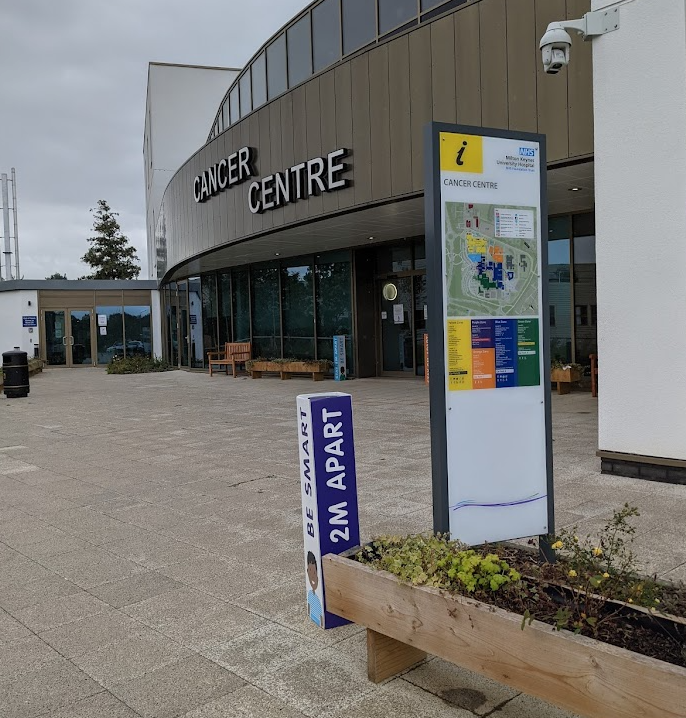 Our Project
From the untouched wildflower areas that attract insects, to the shrubs, flowers and trees that provide food, shelter and homes for birds and other wildlife, the beautiful landscaped gardens at the back of the cancer centre provide attractive green spaces for nature as well as for the patients that can enjoy being in them, and looking on to them, too.
As you can see from some of the pictures below, some weeds were starting to take root and envelop some of the beds. Which is where our Coca Cola corporate volunteers came in, to remove them, and get the flower beds back to looking their best again.
Our volunteers donned the Be Seen in Green t-shirts with pride and quickly got to work weeding the cancer centre gardens.
As you can see from the pictures below, they made a big impact, working together to identify, pull out, and bag up the weeds from all over the garden.
And here is what it looked like after…
Thank you to Milton Keynes Hospital Charity and Neighbourly for helping to organise this Planting Up event, and to the following Coca Cola Milton Keynes volunteers for all your work on the MK Hospital cancer centre gardens:
Aaron West
Darren Rumsby
Jay Villegas
Katrina Lush
Lauren Botha
Paul Dines
Piotr Sadza
Richard Tomlin
Tim Day